会社案内/about us
弊社は押出機製造のメーカーを親会社に持ちます。舟山永泰は1984年に創業したハイテクな革新的技術を持つ会社です。
舟山永泰機械有限公司は、中国スクリューの故郷と言われる浙江省舟山市にあり、北には上海、西には寧波と接しています。製品は日本はもとよりインドネシア、タイ、シンガポール、マレーシア、中東、オーストラリアなどに輸出しています。
一流のCAD設計システムと経験豊富で高度な技術力をベースに世界一流の設備を提供するように努力し、「信用第一」「お客様第一」をモットーにしています。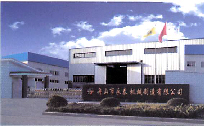 Zhoushan Yongtai Machinery Co.,Ltd specializes in producing plastic machinery. It's Headquarter locate in Zhoushan with beautiful scenery, which called the town of screw in China, north to Shanghai and west to Ningbo and Hangzhou.
The products are sold to the 29 provinces, municipalities and autonomous regions, covering the whole nation and exported to more than a dozen foreign countries such as Japan, Indonesia, Thailand, Singapore, Malaysia, Middle East, Australia, etc.
We own the top-ranking CAD system, experienced technicians and advanced Means of design, all of them make our performance more wonderful. "Credit utmost, customers first" is our eternal promise. We believe what more important than sale is perfect service.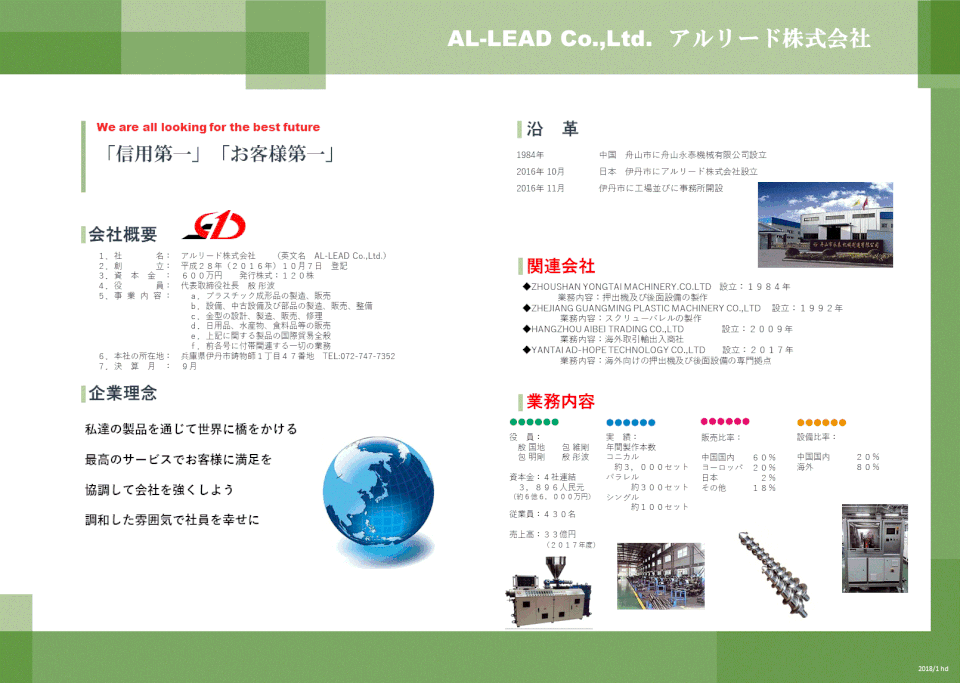 会社案内の画像をクリックすると、別画面で大きな画像が現れます。印刷も可能です。お試しください。